Holistic Animal Therapist helping owners to understand physical, structural, emotional and behavioural issues and achieve the best wellness possible for their animals. Faye is based in mid Devon. She offers home visits as far as Somerset and Cornwall and runs online or telephone distance consults for those further afield/abroad.
My amazing pony friend Babe would not be alive today if it wasn't for Faye and her incredible ability to heal. Babe was in a downward spiral of foot abscessing and laminitis. Unfortunately, the standard vet and farrier treatments were not helping, and it seemed that euthanasia would be the only option left. This is when Faye changed everything! She rehabilitated Babe using natural and innovative treatments, and she achieved what most thought impossible - healing Babe of her abscess/laminitis cycle and so much more. Babe is now living a very content and peaceful life, and has been abscess and laminitis free since the end of 2016. I can never thank Faye enough for how she has helped us.
Thank you Faye.Your commitment to Monty dog has been fantastic, and your willingness to spend time - as much time as it takes - to work with him shows this. You are knowledgeable about healing, and you are always willing to share information with us about various options for Monty. I love how you demonstrate such high regard for our dog's wellbeing; you show deep respect for the animal at all times. Your oils and red light therapies have brought Monty great relief. Thank you Faye!
Maisie is amazing. I knew she was stiff before, but she isn't anymore and her breathing is good, if not perfect. I'm now aware that Jaffa may have back issues, so when the better weather comes, I'll ask you to pop out again.
Oasis, our 14 year old Tennessee Walker mare, was in a repeating cycle of laminitis /founder for 2 ½ months. She was under the care of our vet as soon as the laminitis developed and remained under his care. We followed all suggestions from the vet. Unfortunately nothing stopped the cycle and the vet had nothing more to offer. Euthanasia became a very real possibility as she remained in pain. Our vet said he had never seen such a difficult case of founder. A colleague suggested to me to contact Faye. I did, and that decision saved Oasis' life. Faye explained her approach and guided me through the process to help Oasis. Faye helped me choose the best strategies of care for Oasis and helped me to easily source needed herbs and essential oils that are available in Canada. We emailed and Zoomed regularly. Oasis steadily improved. Faye was realistically positive and supportive. She gave us options no one else seemed to know nor understand. She was very willing to take on the challenge of care at a distance. Oasis is happy and content now, cantering in the field with her buddies and free from the cycle she was in. Faye continues to stay in touch as Oasis is finishing off her rehab. We highly recommend Faye for her extensive knowledge, expertise and compassion.
Thank you for everything you have done so far. You've been amazing to me, mum and little missy. I don't think we can ever thank you enough.
❮
❯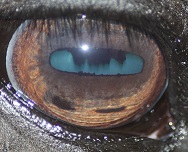 The equine iris gives an incredible visual display of your horse's digestive, structural, immune systems and organs, inherited weaknesses, where current weaknesses/imbalances are present within the body. Advice on nutritional and structural support.

If you have not been able to get to the root cause of a problem - whether physical or behavioural - then iridology is an invaluable tool!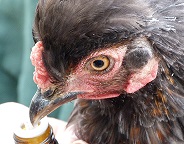 Choose the best nutritional support, supplements and techniques to support your animal and their nutritional, physical, emotional and behavioural needs.

Phone Consults/Home Visits/Self selection consult options
Suitable for many species.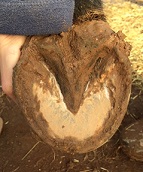 Helping owners achieve laminitis prevention and rehabilitation through bespoke support for your individual horse, pony or donkey - optimum nutritional and environmental support and techniques to aid recovery.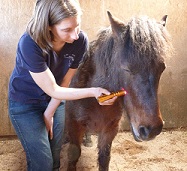 Also known as cold laser or "LLLT", light therapy uses wavelengths of light to stimulate healing. Over 4000 published medical studies detail the effect of red light therapy on a multitude of medical conditions.

Suitable for most species. We offer structural assessments; physical support - including for bad backs, injuries and arthritis; and other healing options.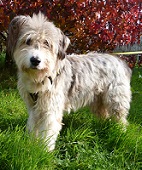 Helping people improve their relationships with their animals through understanding emotional, behavioural and physical issues.

Combine with other therapies to help resolve issues or support ongoing veterinary care.
Suitable for all species.
Prices Start From £25

Please get in touch to discuss your needs.
I work with many different species including dogs, cats, horses, ponies, donkeys, goats, sheep, chickens and rabbits! A session can be tailored to your requirements.
---
These animal therapies do not diagnose or treat and are not a substitute for veterinary care.